22 August 2017
EID AL ADHA OFFERS! The more you drive, the less you pay...
EID MUBARAK!!!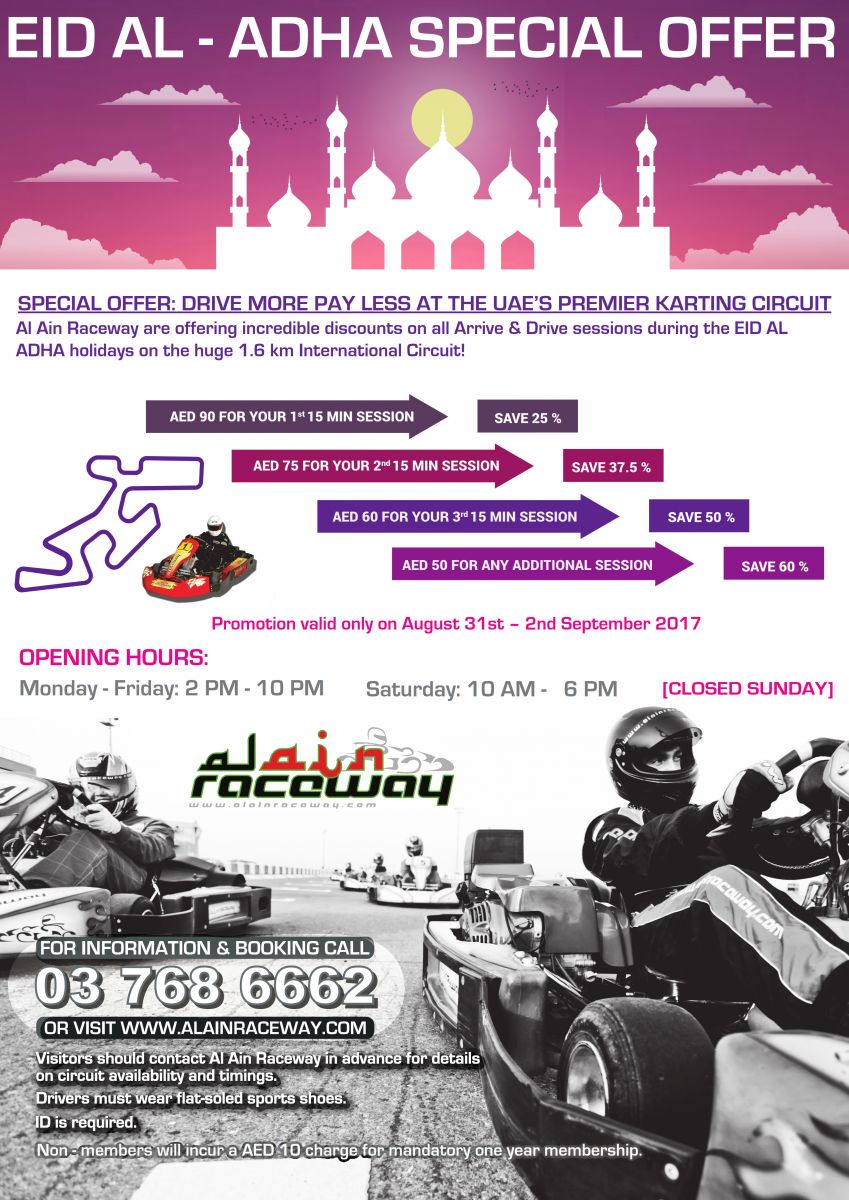 To celebrate the Eid Holidays, Al Ain Raceway is offering drivers a generous 25% to 60% discount on all Arrive & Drive sessions from Thursday 31st August to Saturday 2nd of September 2017.
So come to Al Ain Raceway with your friends and family to benefits this fantastic Arrive & Drive offer and pay on AED 90 to AED 50 per person.
The Circuit is open on Monday to Friday from 2:00 PM to 10:00 PM & on Saturday from 10:00 AM to 6:00 PM.
Drivers must wear closed-toe sports shoes. All discounted sessions must be used on the same day. Sessions cannot be shared or passed to other drivers. Sessions are non-transferable and non-refundable. This offer is not to be used in conjunction with any other offer.
Non members will incur a AED 10 charge for mandatory one year membership.
To book or receive further information on Arrive & Drive sessions please call the Al Ain Raceway Sales Team on 03-768-6662 or email your requirements to sales@alainraceway.com