Open Race Information

Perfectly suited to both individuals and smaller groups we guarantee a fun-filled,adrenaline-packed experience for you and your friends. Each event features a safety briefing followed by practice and then the main race event which culminates in a post-race presentation where trophies are awarded to the top three drivers or teams.
Drivers must be 16 years of age and above.
All race wear is supplied. Please note that drivers must wear flat-soled sports shoes.
Format
Date
Time
Circuit
Price
Book Now
Open Super Prix
Friday 19 January
6:00 PM
TBA
AED 420

Book Now

Iron Man Round 3
Friday 26 January
5:30 PM
TBA
TBA

Book Now

GKEC - R3 - 24 Hour
Friday 2 February
TBA
Muscat Speedway
AED 16800

Book Now

Iron Man Round 4
Friday 16 February
5:30 PM
TBA
TBA

Book Now

Open Super Prix
Friday 23 February
6:00 PM
TBA
AED 420

Book Now

GKEC - R4 - 12 Hour
Friday 16 March
TBA
Al Ain Raceway
AED 8400

Book Now

Iron Man Round 5
Friday 23 March
5:30 PM
TBA
TBA

Book Now

Open Super Prix
Friday 30 March
6:00 PM
TBA
AED 420

Book Now

Iron Man Round 6
Friday 20 April
5:30 PM
TBA
TBA

Book Now

Open Super Prix
Friday 27 April
6:00 PM
TBA
AED 420

Book Now
Pre-Booking Discounts :
Amazing discounts are available on selected formats for those who wish to pay in advance for entry into Open Races. For more information please call the Sales Team on 03-768-6662.
Format Descriptions
OPEN SUPER PRIX
The most popular of our Public Kart Races and great value for money, the Super Prix pits all competitors against each other in a 10 minute Qualifying session,15 minutes Pre Final race & 20 minutes Final Race to decide the podium finishers.
Format extensions may be adopted in case of a large entry but, in all cases, almost one hour of track time provides plenty of bang for your buck.
Open to drivers of all experience and ideal for those who want a bit more spice than Arrive & Drive. Restrictions apply.
*50% off for advance booking. Please call the circuit for more details.
#Drivers must be 16 years of age and above
ENDURANCE
This team challenge event (with 2 – 8 drivers*) is ideal for small or large groups of friends or for a company get-together. It also represents fantastic value with the total race entry cost split all the members!
Each team member will enjoy a brief practice session before one driver is nominated to take part in a quick-fire Qualifying session. The main race event follows with each team formulating a race strategy, incorporating driver changes and fuel stops, in order to complete as many laps of the circuit is as possible within the given hours.
Open to drivers of all experience with Junior, Clubman & Professional classes available.
Restrictions apply.
* Number of drivers per team is dependent on Endurance Race length
RAMADAN SUPER PRIX CHALLENGE
The Ramadan Super Prix Challenge is a hugely popular annual race series run throughout the Holy month of Ramadan. This four round championship brings you an adrenaline-packed race meeting every Friday evening of the month. Discounts are available when booking in advance.
[Total Event Duration 2 to 3 hours]
Circuit Configurations
Al Ain Raceway boasts a world-leading, fully flood-lit circuit featuring several distinctive configurations, each one presenting an exhilarating challenge for drivers of all abilities.
Indy Circuit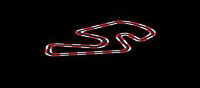 The Indy Circuit features 9 corners and a tight hairpin bend, making the perfect place for overtaking, to add to the excitement over the 750 metres of asphalt.
Club Circuit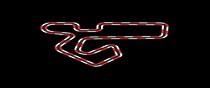 The 900 metre Club Circuit comprises 14 corners including a technical "bus stop" chicane to test driver's skills to the limit.
International Circuit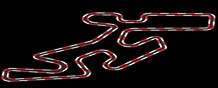 The International Circuit, the largest of Al Ain Raceway's possible configurations at 1600 metres, combines the best that the Indy and Club Circuits have to offer with the addition of long straights, allowing our race-prepared karts to hit speeds in excess of 100 kph!
The above-mentioned prices are inclusive VAT