30 November 2017
Al Ain Raceway's participation in Dar Al Zain Family Festival Days in Al Ain
This winter, Al Ain region will see the creation of a special 'outdoor village' in the city, packed with entertainment, food and activities. The first-ever Dar Al Zain Festival will take place between 14th and 23rd of December. Hosting families and lovers of the outdoors, the Festival promises to be the go-to event spread over 10 days. The event is organised by Department of Culture and Tourism of Abu Dhabi.
To honor the above fastival & to increase the enjoyment of the visitors Al Ain Raceway is offering a Special 25% Discount from the Standard Arrive & Drive sessions during the event days.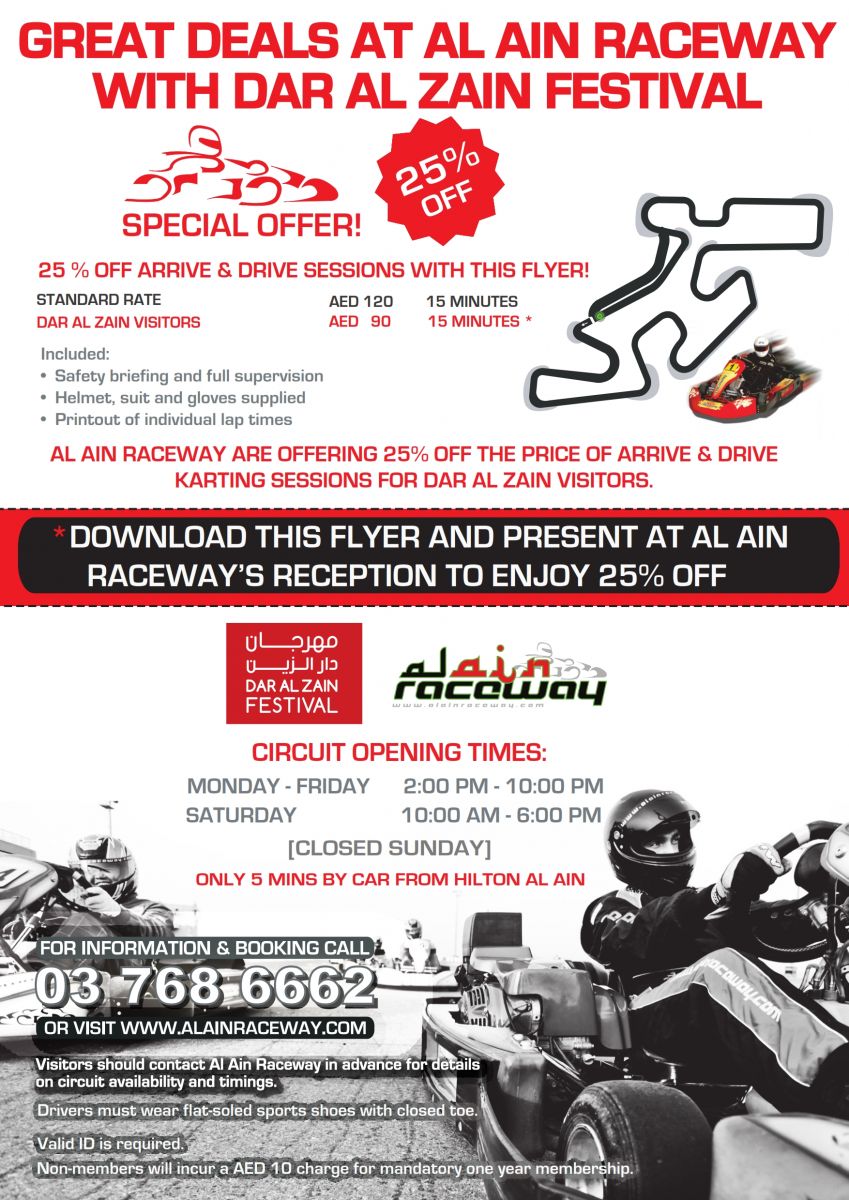 To avail the dicount offer please follow the 3 simple steps as explained below.
1) Click on the above image and download the voucher.
2) Print the Voucher
3) Submit the voucher to the Al Ain Raceway Reception at the time of your visit.
Please call the venue in advance for the details on circuit availability & timings.