27 November 2017
Celebrate 46th UAE National Day at Al Ain Raceway
UAE NATIONAL DAY
To celebrate the UAE's 46th National Day, Al Ain Raceway is offering more than 35% discount on Arrive & Drive sessions (AED 225 for 45 min) on Thurdsday 30th until Saturday 2nd December 2017.
So come to Al Ain Raceway with your friends and family to benefit from this fantastic Arrive and Drive offer.
The circuit is open from 2:00 PM - 10:00 PM (Thursday & Friday) & 10:00 AM to 06:00 PM on Saturday.
Additionally, were giving away 25% off (AED 90) on your 1st Arrive & Drive session. Hurry up and book your sessions now!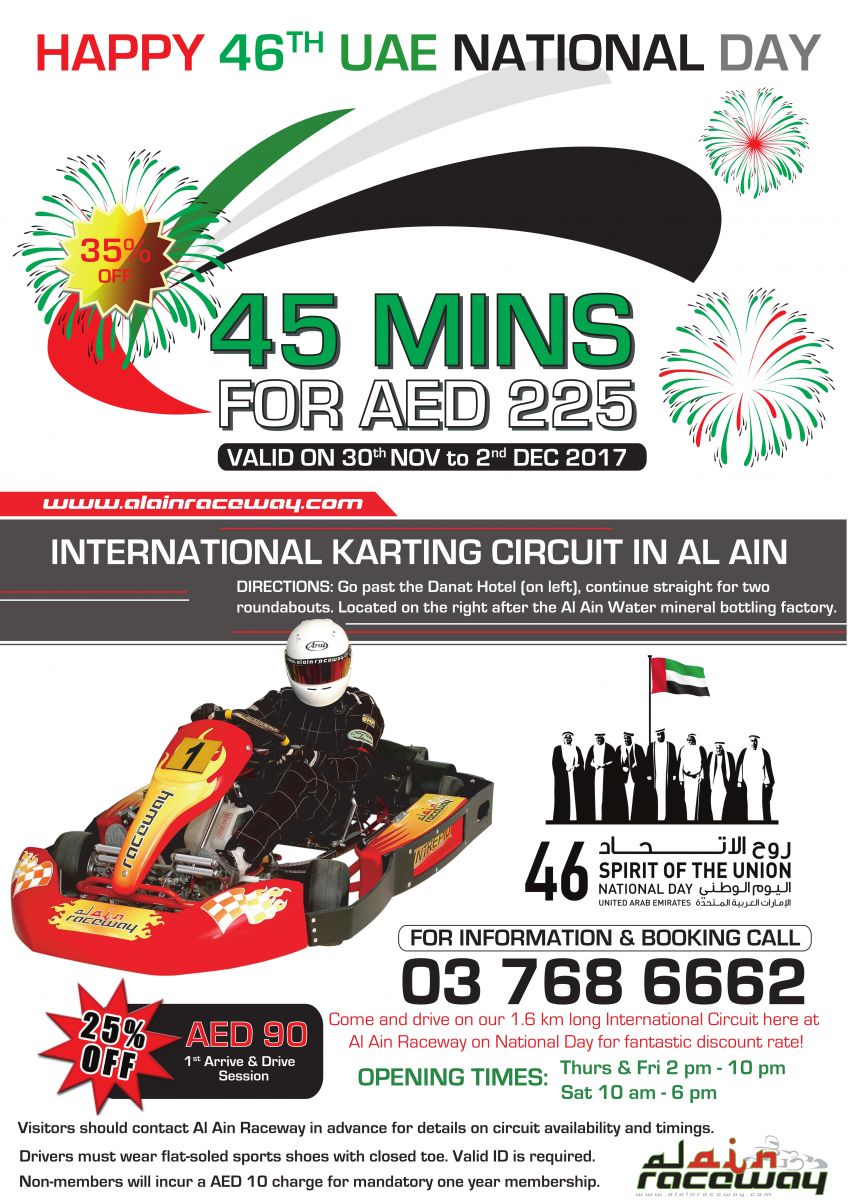 To book or to get further information on available experiences call our Sales Team on 03-768-6662.
· For safety reasons Senior and Junior sessions are run separately.
· ID is required for all drivers.
· All equipment is supplied. Drivers must wear closed-toe sports shoes.
· All discounted sessions must be used on same day.